Ceramics Group
Wickliffe & Cleveland, OH, Sanford, NC, and Merida, Mexico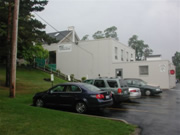 LED – Wickliffe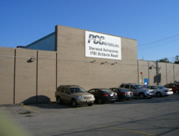 SRI – Cleveland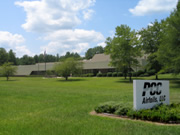 Sanford, NC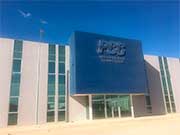 Merida, Mexico
Locations
The Ceramics Group consists of four manufacturing locations - Wickliffe, Ohio, which also serves as Ceramics Headquarters, Cleveland, Ohio, Sanford, N.C., and Merida, Mexico.
Products
PCC Airfoils – Ceramics operations supply ceramic cores and custom blended ceramic particulate systems used in the manufacture of investment cast blades and vanes for turbine applications, including injection molded wax gates and runners. Products and systems manufactured in these operations are: Custom blended ceramic shell systems, Injection molded silica and alumina cores for investment cast airfoils, Slurry cast cores for Land Based Turbine casting applications and Ceramic extrusions
Materials
Silica, Alumina and other ceramic materialsCertificationsPratt & Whitney certification for Laboratory Control at Source (LCS); Quality system conforming to ISO9001:2008 and AS9100 Revision C for our US based facilities.CareersWe hire materials engineers, ceramic engineers, production control, operations managers and supervisors.
Plant Size
Wickliffe (LED) - 100,000 Square Feet
Cleveland (SRI) - 100,000 Square Feet
Sanford - 75,000 Square Feet
Merida - 125,000 Square Feet
Contact Information
Wickliffe Address:
1470 E. 289th Street
Wickliffe, OH 44092
Tel: (440) 944-1880
Fax: (440) 944-0811
Cleveland Address:
1781 Octavia Street
Cleveland, OH 44112
Tel: (440) 944-1880
Fax: (216) 692-7981
Sanford Address:
5105 Rex McLeod Drive
Sanford, NC 27330
Tel: (919) 774-4300
Fax: (919) 775-4520
Merida Address:
Tablaje Catastral 18464
Fraccionamiento Ampliación Ciudad Industrial
Periférico por Termoeléctrica (C.F.E.)
Mérida, Yucatán, MX
CP 97288
Tel: (011) 52-999-930-2700
Fax: (011) 52-999-930-2703
Contact Information
Wickliffe Address:
1470 E. 289th Street
Wickliffe, OH 44092
Tel: (440) 944-1880
Fax: (440) 944-0811
Cleveland Address:
1781 Octavia Street
Cleveland, OH 44112
Tel: (440) 944-1880
Fax: (216) 692-7981
Sanford Address:
5105 Rex McLeod Drive
Sanford, NC 27330
Tel: (919) 774-4300
Fax: (919) 775-4520
Merida Address:
Tablaje Catastral 18464
Fraccionamiento Ampliación Ciudad Industrial
Periférico por Termoeléctrica (C.F.E.)
Mérida, Yucatán, MX
CP 97288
Tel: (011) 52-999-930-2700
Fax: (011) 52-999-930-2703