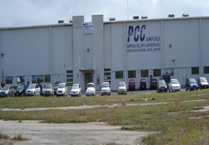 Merida Plant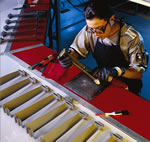 Finishing & Inspection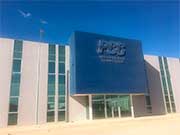 Merida
Location
The Merida, Mexico plant was established in 2001 as a U.S. owned maquiladora and is located in the beautiful Yucatan Peninsula for which Merida is the capital city. Merida provides post cast processing for most of the PCC Airfoils foundry locations. This involves finishing, high-technology inspection and sophisticated non-destructive testing.
Products
PCC Airfoils S.A. de C.V. currently provides finishing operations for several of the PCC Airfoils' foundry locations.
Plant Size
50,000 Square Feet, and expanding.
Certifications
AS9100; ISO9001
NADCAP: AC7108/2 – Chemical Processing
AC7102 – Heat Treat
AC7114/1 & 4 - NDT
Contact Information
Address:
Tablaje Catastral 18464
Fraccionamiento Ampliación Ciudad Industrial
Periférico por Termoeléctrica (C.F.E.)
Mérida, Yucatán, MX
CP 97288
Tel: (011) 52-999-930-2700
Fax: (011) 52-999-930-2703
Contact Information
Address:
Tablaje Catastral 18464
Fraccionamiento Ampliación Ciudad Industrial
Periférico por Termoeléctrica (C.F.E.)
Mérida, Yucatán, MX
CP 97288
Tel: (011) 52-999-930-2700
Fax: (011) 52-999-930-2703