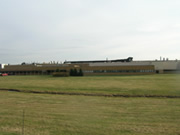 Minerva Plant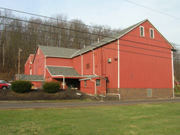 Prototype Foundry
Location
The Minerva plant operation and Prototype Foundry are located 20 miles southeast of Canton, Ohio. The Crooksville plant is part of the Minerva Operation and provides finishing, inspection and shipping functions. This plant is located in central Ohio approximately 60 miles southeast of Columbus.
Products
PCC Airfoils' Minerva operation manufactures complex turbine airfoil blades & vanes used on aircraft engines and industrial gas turbine applications.
Materials
Super Alloys composed primarily of nickel and cobalt are used to cast the blades and vanes for gas turbine engines. Other high technology alloys are under development.
Plant Size
300,000 Square Feet – Minerva
60,000 Square Feet – Crooksville
Certifications
Minerva Plant / Prototype Foundry – AS9100; ISO9001; NADCAP – Welding, Materials Testing, NDT.
Crooksville Plant – AS9100; ISO9001; NADCAP – NDT.
Contact Information
Minerva Plant
3860 Union Ave. SE
Minerva, OH 44657
(330) 868-6441
Crooksville Plant
101 China St.
Crooksville, OH 43731
(740) 982-6025
Contact Information
Minerva Plant
3860 Union Ave. SE
Minerva, OH 44657
(330) 868-6441
Crooksville Plant
101 China St.
Crooksville, OH 43731
(740) 982-6025